Niko Sliding Doors
Niko industrial sliding door track systems comprise of a range of track sizes and component hardware that facilitate a faultless sliding door system that can be used in many industrial, commercial and agricultural applications.
Niko industrial sliding and folding door hardware suits loads from 10kg to 2000kg and has achieved EN1527-2012 certification for its high quality and extended life span.
In addition, our enclosed track design self-aligns the wheel hangers and thus the possibility of dust built up reduces. This results in smooth running of the wheel hangers and consequentially smooth operation.
Niko has achieved optimal corrosion protection by EN compliant galvanization. Ammonia resistant bearings are available as well as 9 different zinc surfaces and a stainless steel option.
Ongoing quality control through product monitoring is in accordance with EN 1527.9 See our full range of products in our Technical catalogs downloads below.
Niko Sliding door systems have applications in many different sectors, Contact us on 1300 886 122 for further information.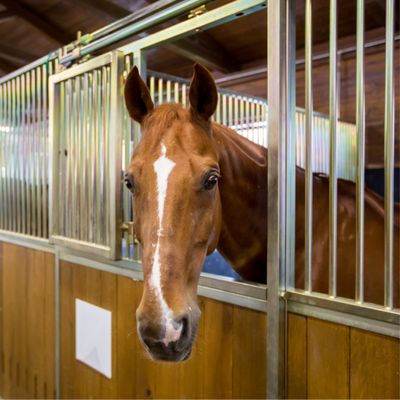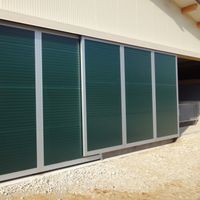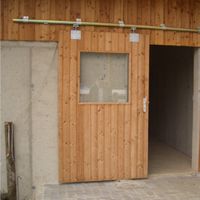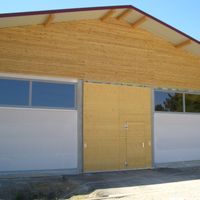 Applications
Niko industrial sliding door track is the ideal solution for a large range of applications including:
Sliding doors for factories and industrial units
Warehouse sliding doors
Sliding doors for aircraft hangars
Agricultural sliding doors – barns, farms and stable partitions
Commercial sliding doors – restaurants, shops, garages, schools, offices etc.
Sliding oven doors
Sliding shed doors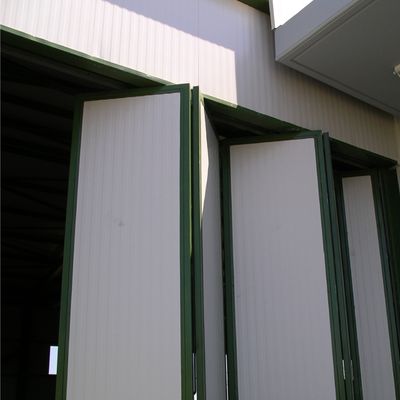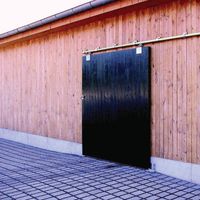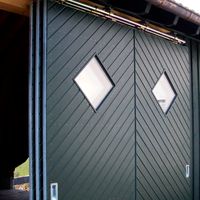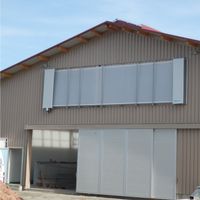 Advantages
Easy to install, extend or move
Free running - requires 1/100 weight to force ratio to move doors
Low maintenance - bearings and track do not need to be oiled
High reliability – certified for 100,000 cycles
Near silent operation
Simple operation
Tapered edge track profile means door hangers always run smooth and do not snag or bind
Compact size – allowing for space utilisation
Track profile designed to reduce build up of dust, dirt and ice
Sliding Door Example Configurations
Sliding Door Example Configurations







Niko Sliding Door Systems Videos