Nikotrack Overhead Conveyors
Overhead Conveyors
NikoTRACK's overhead monorail conveyor systems are designed to suit most existing working environments. They can be configured either as manual or chain driven. With some smart design and software they can also be a low cost alternative to "power and free" systems for scenarios such as lean manufacturing systems.
NikoTRACK's six profiles offer the flexibility of carrying small loads or loads up to 2000kgs. NikoTRACK provides a complete range of track sections, support fittings, trolleys, turns and switches.
These components can be assembled to produce a large range of modular design products including:
Light cranes
Sliding Door Systems
Fall Arrest Systems and much more.
And of course the NikoTRACK system can be completely integrated with most manufacturers' equipment.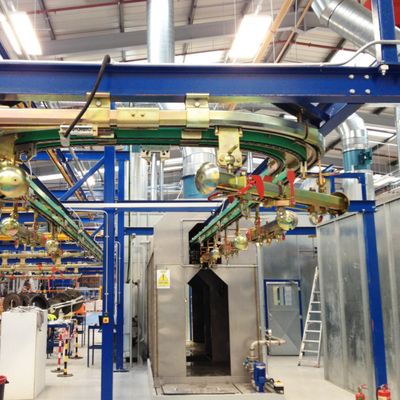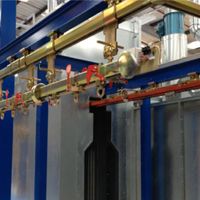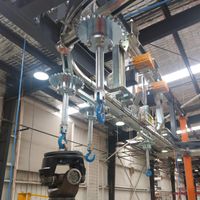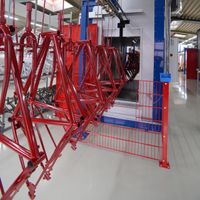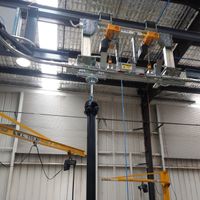 Design Flow
Many ideas have started from a sketch drawn on a piece of paper or napkin. We can work with you from scratch moving through the napkin stage and right up to the commissioning stage of a complex process systems. Feel free to send your hand drawn sketches, CAD layouts or STEP files for our design team to work with.
Key Features
Multiple track sizes
Manual or powered
Simple and flexible track mounting system
Standard components to connect and suspend the monorail conveyor track
All components are electro galvanized for complete protection
Seamless integration with the NikoTrack lightweight crane and lifting equipment
Free running, economical with minimal maintenance
Available in Stainless Steel
Applications
Powder coating, painting, and material finishing applications.
Any industrial process that requires movement of parts, above floor level.
Any situation where flight-bars could be used to move parts between processes within a plant.
Stage 1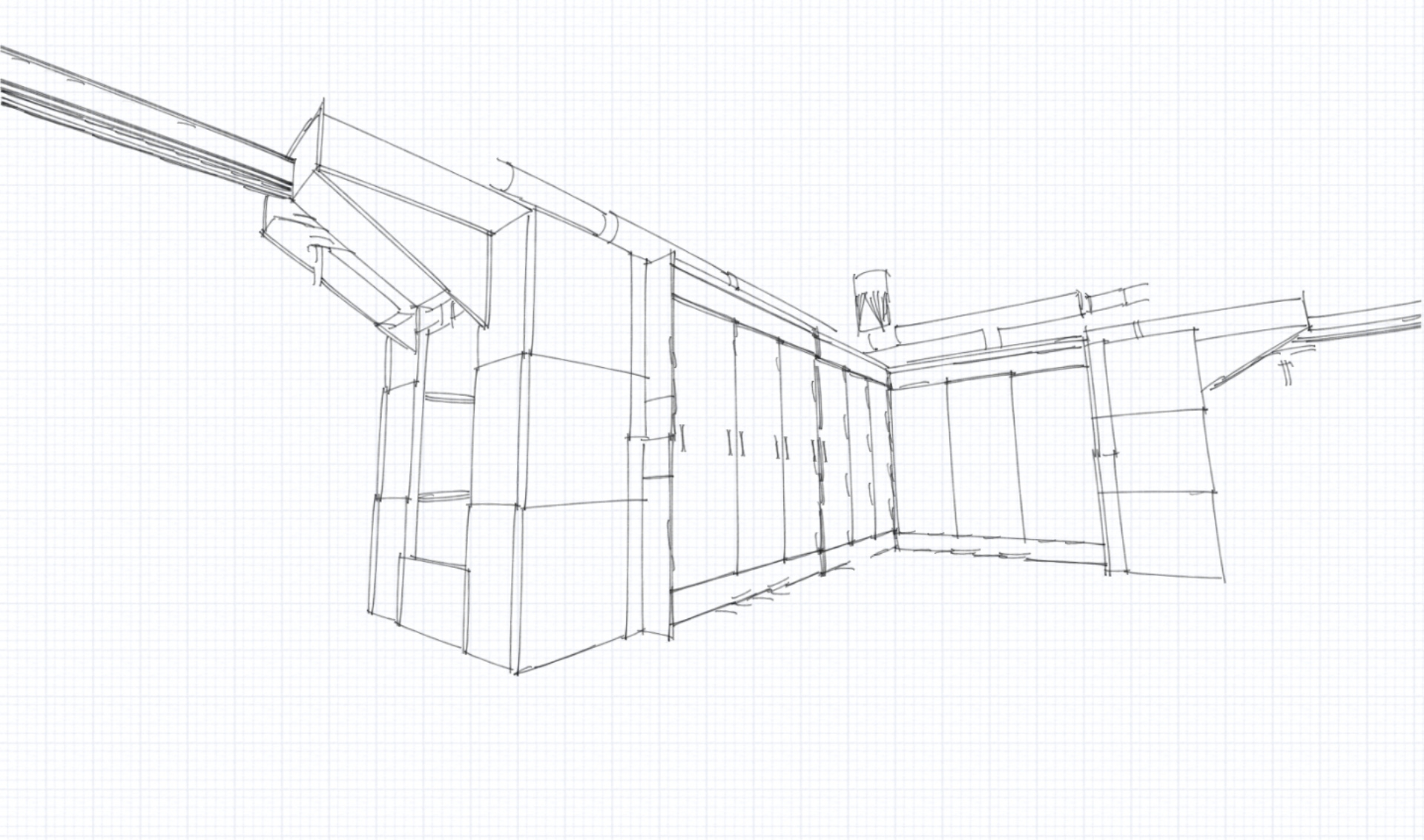 Stage 2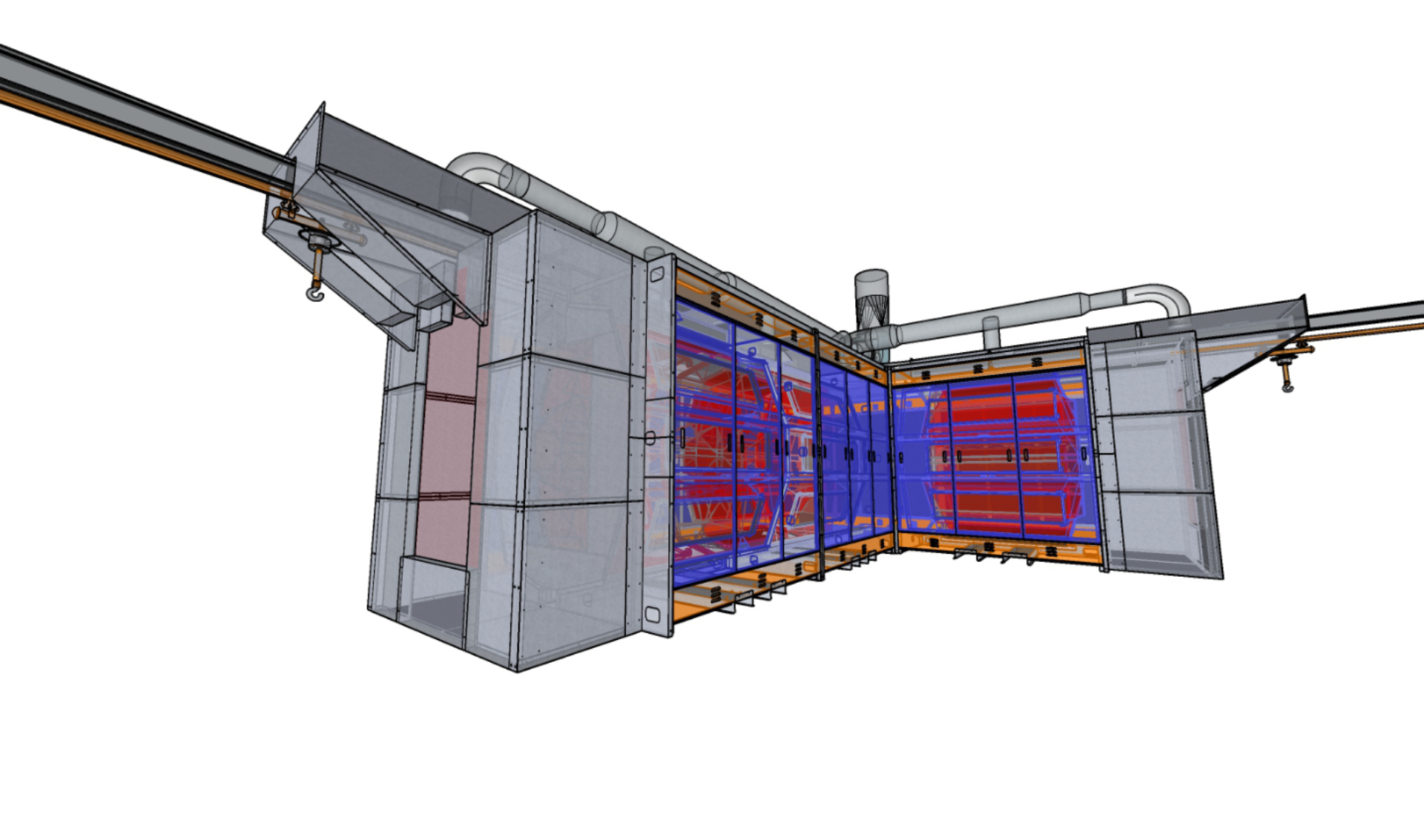 Stage 3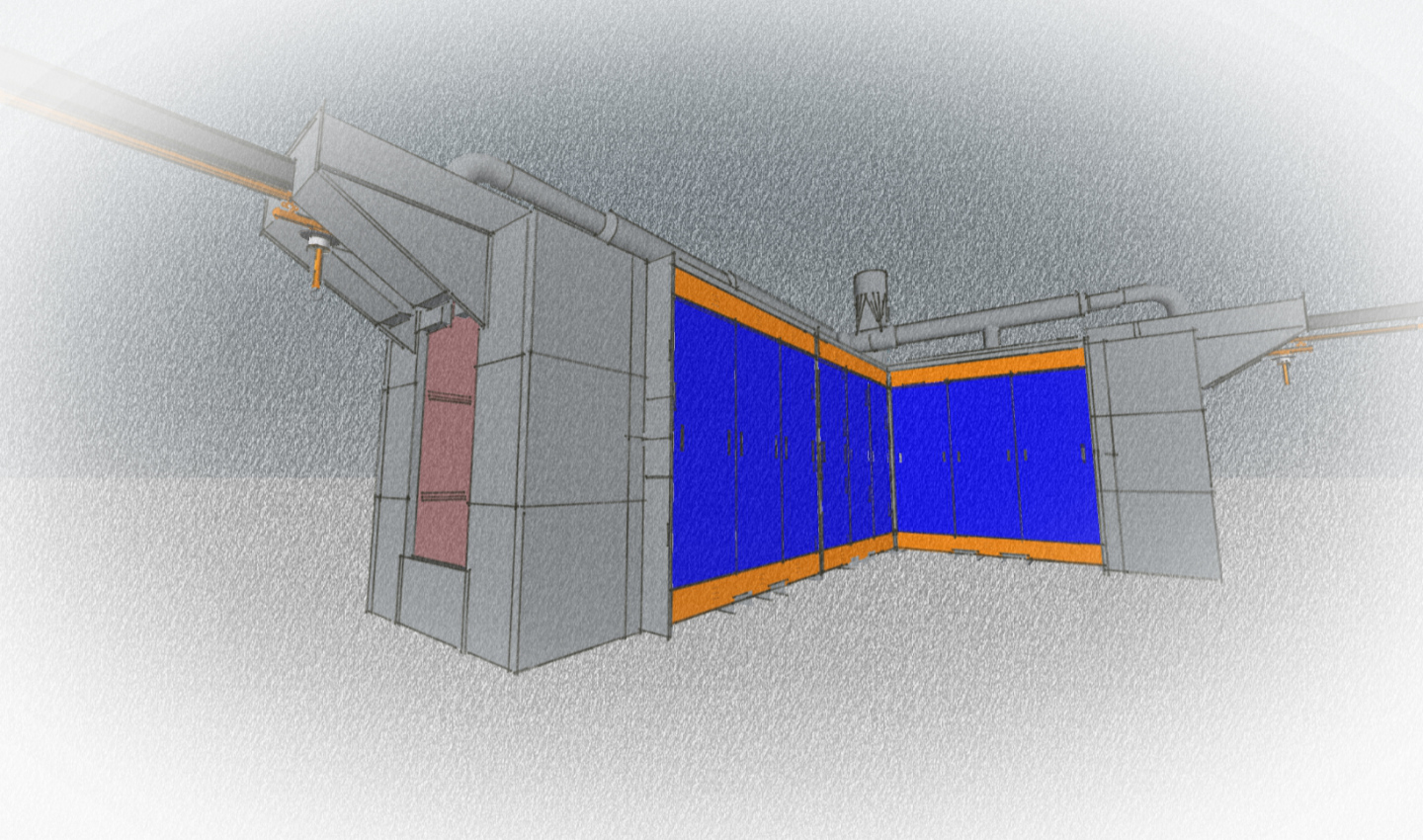 Track Configuration Examples
There are an infinite number of possible track layouts to suit any particular application. NikoTRACK provide a wide range of turns, switches and turntables which can be manually or automatically operated. Systems can be as simple or as complex as your situation demands.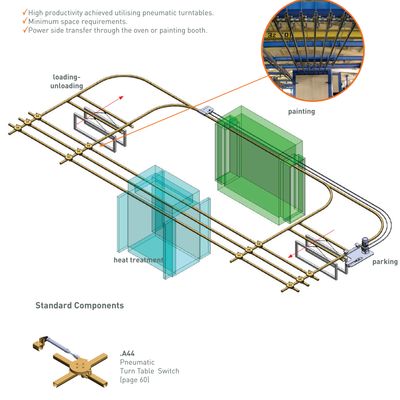 Storage Space Utilization
The use of automatic switches and precision bent 90 degree track, allows for a flight bar travelling along the manual overhead conveyor track, to be side shifted, and stored in an accumulating idle area for storage or process dwell time. The Niko Overhead Conveyor Systems C1 catalogue displays the different modular fittings to achieve precise track placement for maximum space utilization.
Overhead Load Positioning
The enclosed precision track has tapered sides to ensure that the load carrying trolleys self locate to run freely and smoothly with minimal force required to move the loaded trolley. Repeatable positioning of loaded trolleys is achieved throughout the entire manual overhead conveyor system.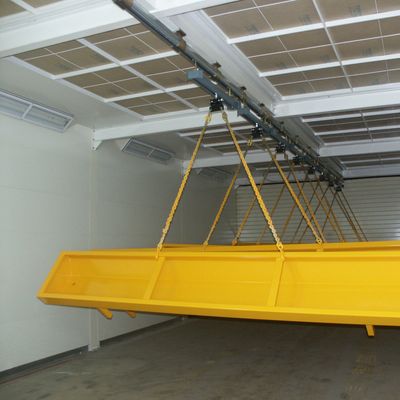 NikoTrack Overhead Turntable Detour System
The unique NikoTRACK Turntable Detour system allows for multiple overhead track systems to be interconnected. Loads or flight bars are easily transferred between different processes or areas of the plant. Turntables are an ergonomic solution to multiple conveyor destination systems, reducing capital expenditure on more complex overhead conveyor track layouts.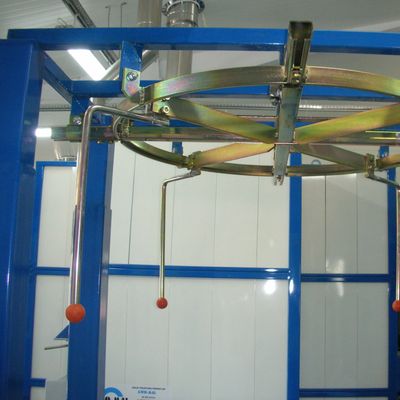 Localised Powered Travel
As an alternative to fully powered overhead conveyors, Niko offers a semi-automatic alternative.
This system utilises any manual conveyor system and powers it through ovens, spray booths or any area where manual operation is not practical. A far more cost effective solution than using fully automated conveyor systems.
A chain conveyor can be installed parallel to the conveyor carrying the load in order to power the movement. Powered movement can be achieved not only in straight lines but also around bends, making it possible to also have a completely powered system.
Typical applications would be to power the movement through the ovens or painting booths and have the parking areas free in order to load and unload the products in adequate time. The benefits of a power chain conveyor are its competitive price, quiet operation and the fact that it can be added to a manual conveyor at a future stage.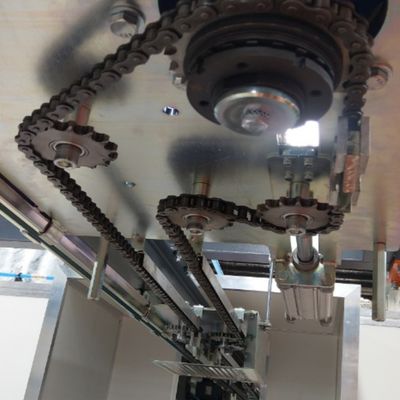 Droplift Stations
DropLIFT stations are unique to Niko.
DropLIFT stations are used where operators need to load or unload products on to a high conveyor or where lifting heavy items might cause operator injury.
The DropLIFT station lowers a section of the track down to a level that the operator can load or unload the product safely and then raises the track section where it re-connects with the main line.
The DropLIFT Station automatically locks both the dropped track and main track so that parts or trolleys cannot fall with all operations are fail safe.
The DropLIFT can also be used in manual painting operations where parts are too high for the painter to reach.
DropLIFT stations can save valuable floor space by allowing longer parts to be loaded vertically instead of horizontally.
Contact our sales team on 1300 886 122 for more information.