Niko Light Cranes
Niko Light Crane Systems provide an ergonomic and cost effective solution to a conventional overhead crane system, particularly when there is a height and space restriction.
Versatile and reliable overhead handling can be achieved for a variety of applications using the NIKO modular design.
The robust design of our components and the high standard of manufacturing guarantees long life with minimum maintenance.
Niko light cranes are the ideal solution for lightweight lifting of load capacities up to 2000kg.
They are supplied in a modular kit form, which enables them to be easily assembled, modified or moved to accommodate changes in your working patterns.
The construction of Niko C2 light cranes is considerably lighter, free-running and more versatile than conventional I-beam overhead cranes.
There is an infinite amount of combinations that the Niko cranes can be used for. From small tool holders, , Jib cranes, overhead gantries for powder coating dip tanks to large 10 m wide general purpose overhead cranes.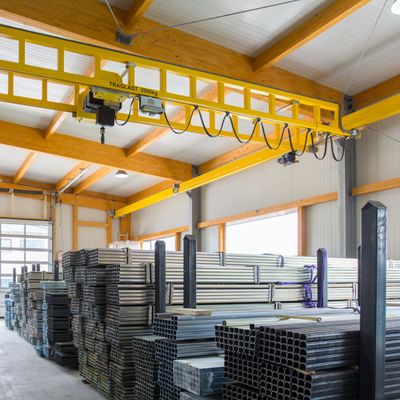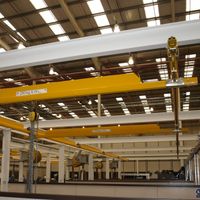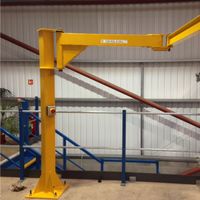 Key Features
Small track profiles suitable for lower headroom spaces
Rigid construction, steadier travel of loads, more accurate load positioning and no crabbing on the bridge travel
Metre for metre Niko track profiles are light therefore inflict a lower dead load on the supporting structure and easier to handle when installing
Very low friction which requires less effort by the operator to push the load
Niko track reinforcement methods can achieve span in considerably longer distances between support points
Less force required for movement of crane which results in increased productivity
Enclosed track profile design prevents dust contamination and obstructing the rolling of wheels
Advantages Over I-Beam Cranes
Small track profiles suitable for lower headroom spaces
Rigid construction, steadier travel of loads, more accurate load positioning and no crabbing on the bridge travel
Metre for metre Niko track profiles are light therefore inflict a lower dead load on the supporting structure and easier to handle when installing
Very low friction which requires less effort by the operator to push the load
Niko track reinforcement methods can achieve span in considerably longer distances between support points
Less force required for movement of crane which results in increased productivity
Enclosed track profile design prevents dust contamination and obstructing the rolling of wheels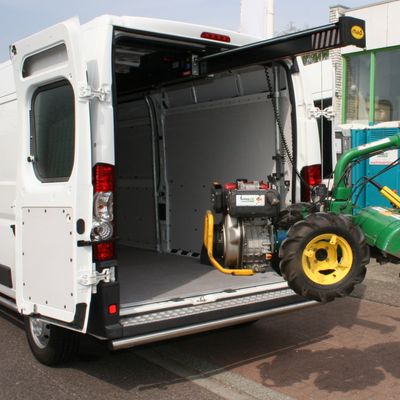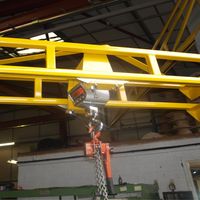 Light Crane Example Videos