Niko Fall Arrest Systems
Niko Fall Arrest Systems offer permanent overhead fall arrest solutions, especially for Service & Maintenance tasks and Entertainment venues.
Niko Fall Arrest Track systems provide fall protection for people working at height.
The Niko Fall Arrest System is a horizontal rigid track system which consists of a mobile anchorage device, allowing for a person or persons to move freely with safety in a monorail or in crane system without the need to disconnect from the system.
The fall arrest system Niko PSS 25-26-27 is to be used exclusively for the safety of hanging persons. The system does not replace personal safety harnesses or personal protective equipment.
The components of Niko Fall Arrest Systems comply with EN 795:2012 & CEN/TS 16415: 2013-D.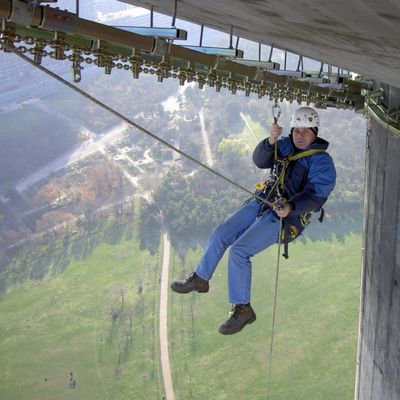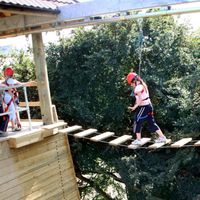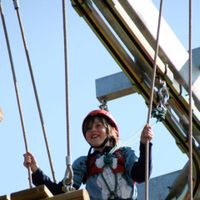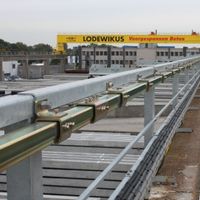 Applications
Aircraft service and maintenance
Safety track for high ropes course
Truck & bus service and maintenance
Sky glide track for soft play areas
Train service and maintenance
Niko Fall Arrest Systems
Advantages of Niko Fall Arrest System vs Taut Wire Systems :
Less distance to fall with Niko Fall Arrest System and therefore less impact on the body.
No bouncing effect that can cause injury on secondary falls.
Multiple person systems are safer with Niko Fall Arrest System. One person falling on a taut wire fall arrest system can cause other users to fall.
Following a fall the Niko Fall Arrest System can be re-used immediately after passing a visual inspection. Taut wire fall arrest systems need to be completely replaced.
The tapered edge design of the Niko Fall Arrest System achieves very free running movement and eliminates snag effect.
Its modular design means that the Niko Fall Arrest System can be easily moved, added to and changed after installation.
Niko Fall Arrest System offers solutions that enable operators to pass each other without detaching themselves from the system.
No length limits to the distance of a Niko Fall Arrest System